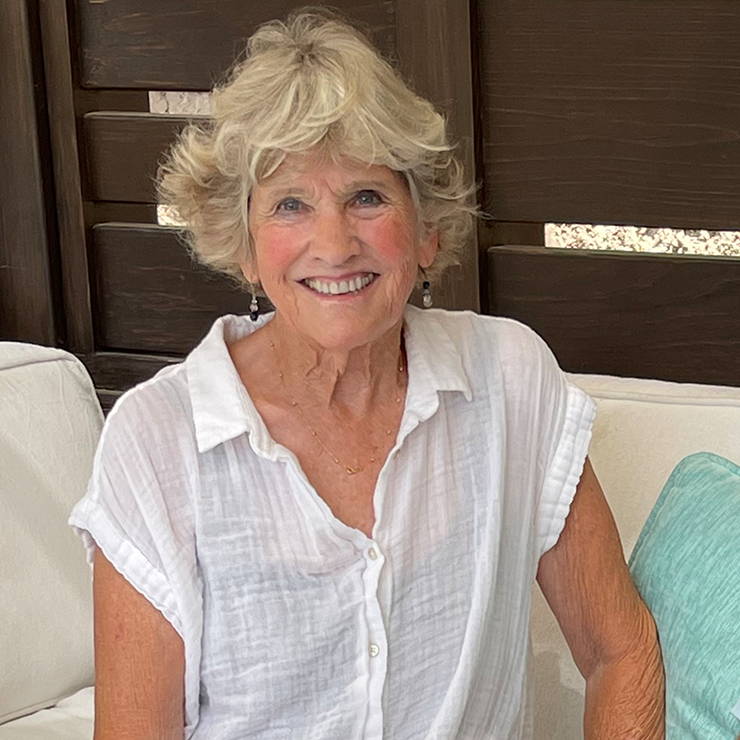 Barbara Jean Johnson (or BJ as her friends call her) is from Wausau, Wisconsin. In her own words: "The name is pretty white bread, but it has rhythm!"

"I taught Second Grade in Rockport MA for many years and second and third Grades in Solvang CA for many more years. I loved being a teacher and bringing the world - with its stories of wonderful people, place, and interesting science/ social studies information - into my classroom. I tried to infuse art into the content areas. A bit of humor too."
"I never really had thought of writing a book before. Well, I did, but with sad results. Then I asked a neighbor, a poet, if I could illustrate some of his poems. He said he would rather write a poem for a piece of my artwork."
"Well, that couldn't work. As you can see, my artwork is a little… immature? So he told me to go home and think of three things I'm interested in and he would help me choose which one to write and illustrate a book about!"
"I chose Moroccan Tree goats! So… I hope people will enjoy the book and learn something wonderful about Goats in Trees."
---
In her first children's book, Amad the Moroccan Tree Goat, Barbara fascinates us with educational facts about the wild world of tree climbing goats, and enchants us with her bright illustrations.